I remember back when I was 7 years old my God-father gave this to me as a Christmas present. Never I had imagine that now that I am raising a child the nostalgic feeling will come across.
Toddlers love to express themselves and art is the great tool to empower them. Let them create, explore and have fun playing. You may purchase one here (
BOOK CATS
) for only
Php350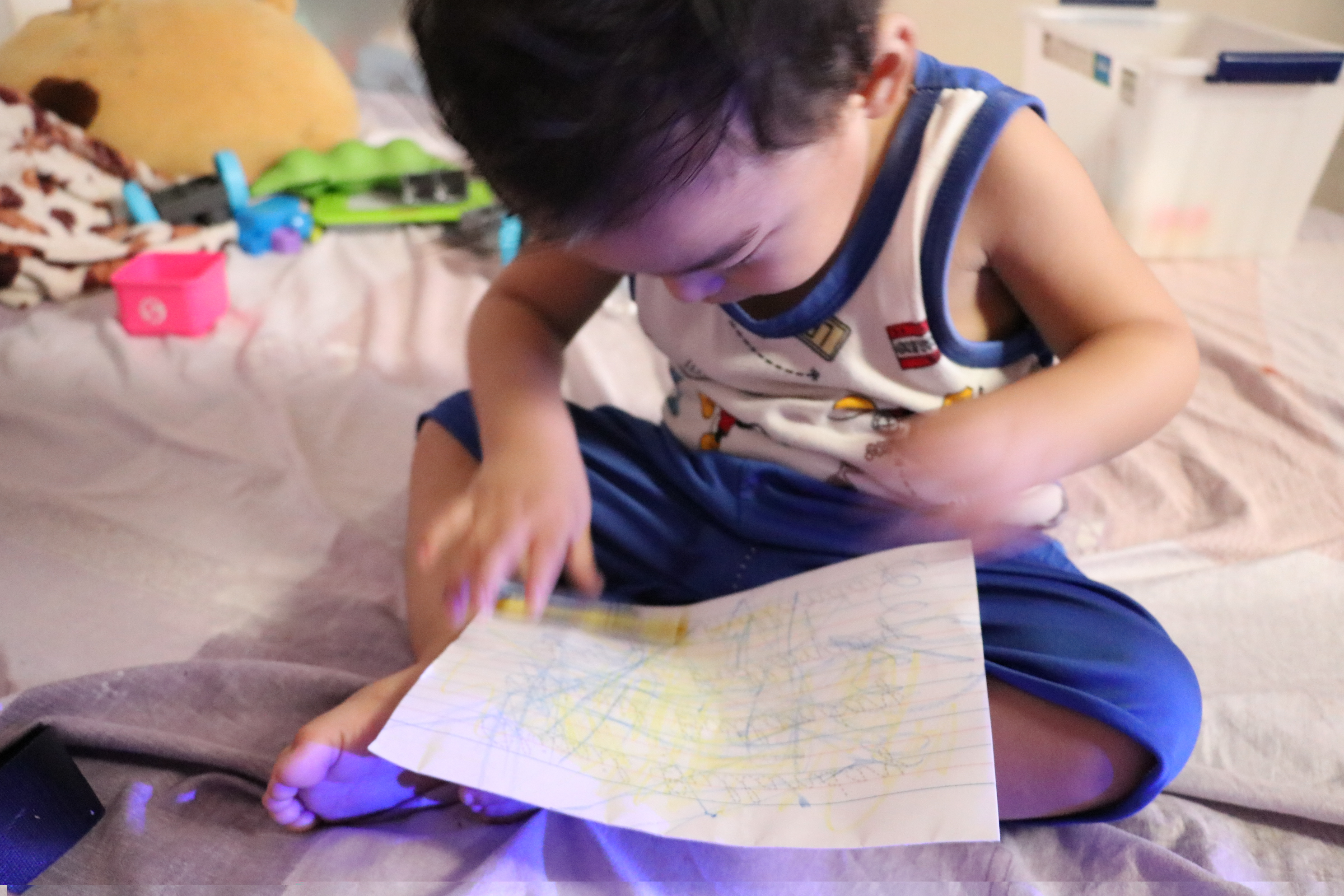 It provides with a wide range of materials in a compact, and all in a portable case. The product has a plastic case and keep the stationery in order.
After my son tried this drawing materials I somehow felt raising an artist.
It may sound cliche from other momma's but I know that my son will learn so much from this art tool.
This art tool can also be used as an escape for about an hour with your child. It can keep them busy to the point they won't do any annoying mess aside from crafts mess.
In that dull time you can focus on what you're doing like having devotion or cook for your lunch (anything you want) but don't forget to check on them from time to time.
I swear Mommy! This is a must for your toddler.